Discover the unparalleled beauty and charm of Borrego Springs, California, at Borrego Holiday Homes – your ideal destination for a memorable full hookup RV camping experience. Our RV park offers a perfect blend of modern amenities, stunning desert landscapes, and unforgettable adventures tailored to every camper's needs. Enjoy a hassle-free camping experience with our full hookup sites while exploring the fascinating attractions of Borrego Springs and its surroundings.
Why Choose Borrego Holiday Homes for Your Full Hookup RV Camping Experience:
All-Inclusive Convenience:
Experience the ultimate comfort and convenience at Borrego Holiday Homes, where our full hookup RV sites include water, electricity, and sewer connections. With everything you need at your fingertips, you can focus on enjoying your camping adventure without any worries. Check out our RV rates at https://borregoholidayhome.com/rv-rates/.
Great Amenities:
Designed with the modern camper in mind, our RV park offers an array of top-notch amenities, including clean restrooms, hot showers, laundry facilities, and complimentary Wi-Fi access throughout the community. Relax and unwind by our swimming pool, perfect for enjoying the warm California sun.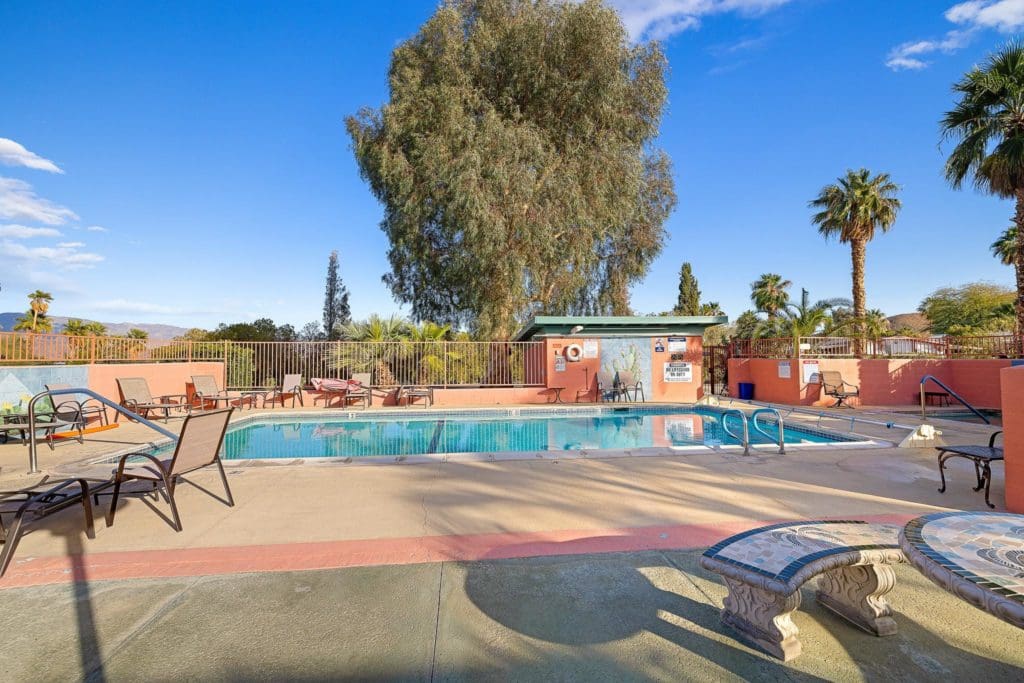 Social and Recreational Activities:
At Borrego Holiday Homes, we foster community through various planned activities and potluck dinners. Challenge your fellow campers to a friendly game of horseshoes, bask in the soothing comfort of our heated spa, or gather around the poolside barbecue bar and fire pit for an evening of fun and camaraderie.
Clubhouse and Dining Facilities:
Our newly renovated clubhouse, complete with a cozy fireplace, serves as the heart of our vibrant community. The dining area features a kitchen, perfect for hosting parties and gatherings, making creating unforgettable memories with loved ones easy.
Scenic and Private RV Sites:
Our spacious RV sites are thoughtfully designed with privacy in mind, surrounded by mature oleanders that create a serene atmosphere. Make the most of your outdoor experience with a picnic table and fire ring at each site, perfect for al fresco dining and cozy fireside chats.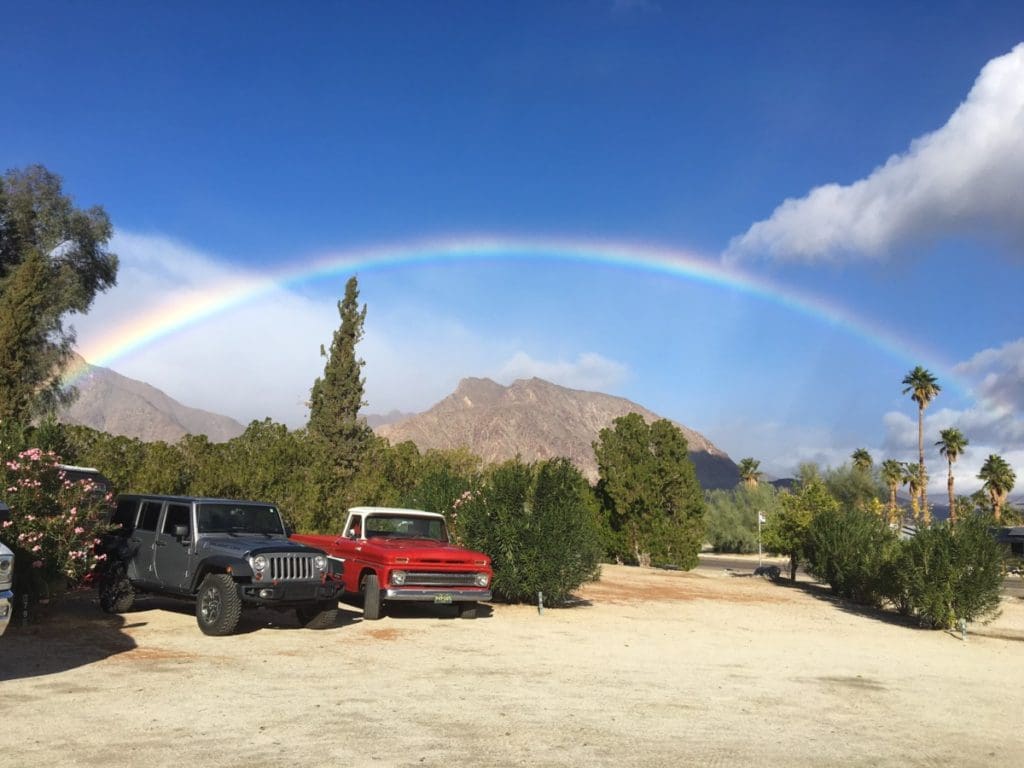 Easy Access to Attractions:
Borrego Holiday Home's prime location offers effortless access to an array of local attractions, including the renowned Anza-Borrego Desert State Park, scenic hiking trails, desert flowers, and the quaint town of Borrego Springs. Embark on thrilling adventures and create lasting memories with friends and family.
Flexible Stays and Unbeatable Prices:
We offer seasonal and long-term lot rentals at competitive prices, making it simple to plan a stay that suits your needs and budget. Explore our new and used homes for sale for a more permanent desert retreat.
Don't miss the opportunity to experience the best full hookup RV camping in Borrego Springs at Borrego Holiday Homes. With our well-maintained park, modern amenities, and proximity to local attractions, we provide the perfect backdrop for your next unforgettable desert getaway. Create lasting memories with family and friends amidst the stunning beauty of Borrego Springs.
Did you know Borrego Holiday Homes was one of the top long-term RV Parks in Southern California?